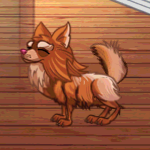 Minnie the Pomeranian is available to buy at Pet Palooza in Downtown. By adopting the pomeranian, you will be given bonus

XP and

Energy by tapping them.
Cost
Homes
Approximate Rewards
Dialogue
Minnie
Minnie the Pomeranian needs a hew home. Awards bonus XP and Energy.

1. adopt Minnie

5000

2. adopt Minnie

35

3. no thanks
Ad blocker interference detected!
Wikia is a free-to-use site that makes money from advertising. We have a modified experience for viewers using ad blockers

Wikia is not accessible if you've made further modifications. Remove the custom ad blocker rule(s) and the page will load as expected.