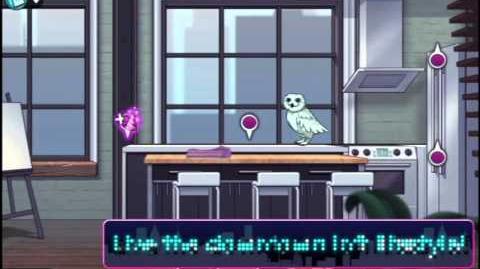 App Store and Google Play Description
BECOME THE WORLD'S BIGGEST STAR IN THE WORLD'S GREATEST CITIES: LOS ANGELES, LONDON, NEW YORK, PARIS, TOKYO AND TORONTO!
Can you reach the A-List? Schmooze, flirt, lie, fight – and maybe even work – your way to STARDOM!
From getting off the bus as a nobody to accepting an award as an international superstar, get rich and famous by starring in movies and TV shows and winning over fans.
­- Customize your star look with the latest styles and hottest accessories!
­- Hollywood in your hands – complete with exclusive clubs, upscale restaurants, movie studios and more
­- Work on-set to earn a 5-star performance, rave reviews, and more fans
­- Date and dump celebrities, party at the best venues, and live it up in a luxury home with your exotic pets
­- Invite friends to exclusive parties, have them co-star in your projects, or check the Top 100 to see who's more famous

About the App
Stardom: The A-List is a casual game created by Glu for iOS and Android. It can be downloaded from the Apple App Store and Google Play Store for free and played on the iOS 4.0+, iPhone 3GS+, iPad, iPod Touch 3+, and Android 2.1+. It was released in December 2011 and uses freemium business model. Although the game is free to play, players can you can choose to pay real money for some extra items.
Stardom: The A-List uses Apple, Inc.'s Game Center online multiplayer social gaming network and Facebook.
Ad blocker interference detected!
Wikia is a free-to-use site that makes money from advertising. We have a modified experience for viewers using ad blockers

Wikia is not accessible if you've made further modifications. Remove the custom ad blocker rule(s) and the page will load as expected.