This goal follows The Time.
People Involved
Walkthrough
Good news! The Time is an official selection for the Toronto International Film Awards! Meaning you are off to Toronto to do some promoting! Ray Powers from Starnews will want to chat to you.
Charlene will explain that these festival-like events are all about looking good and to some extent, film - so you simply must dress to impress! Charlene has picked out a few things she thinks you'll like.
| | |
| --- | --- |
| 2500 | |
| Starlet | Star |
---
Head to the Los Angeles International Airport in The Hills and catch your flight to Toronto. Once you arrive Ray Powers will be waiting for you.
Ray Powers will as for a quick word. You have the options to say:
If you answer
sure!, Ray will go on to say that you have won the People's Choice Award in Toronto. He will then ask you if there is anyone you'd like to thank or give a shout-out to? You have the options to say:
If you answer,
Brandon Marlo, Ray will say he had no idea Brandon Marlo was such an influence!
Goal Reward
People Choice Award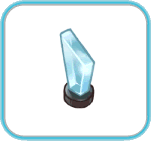 Following Goal
Ad blocker interference detected!
Wikia is a free-to-use site that makes money from advertising. We have a modified experience for viewers using ad blockers

Wikia is not accessible if you've made further modifications. Remove the custom ad blocker rule(s) and the page will load as expected.